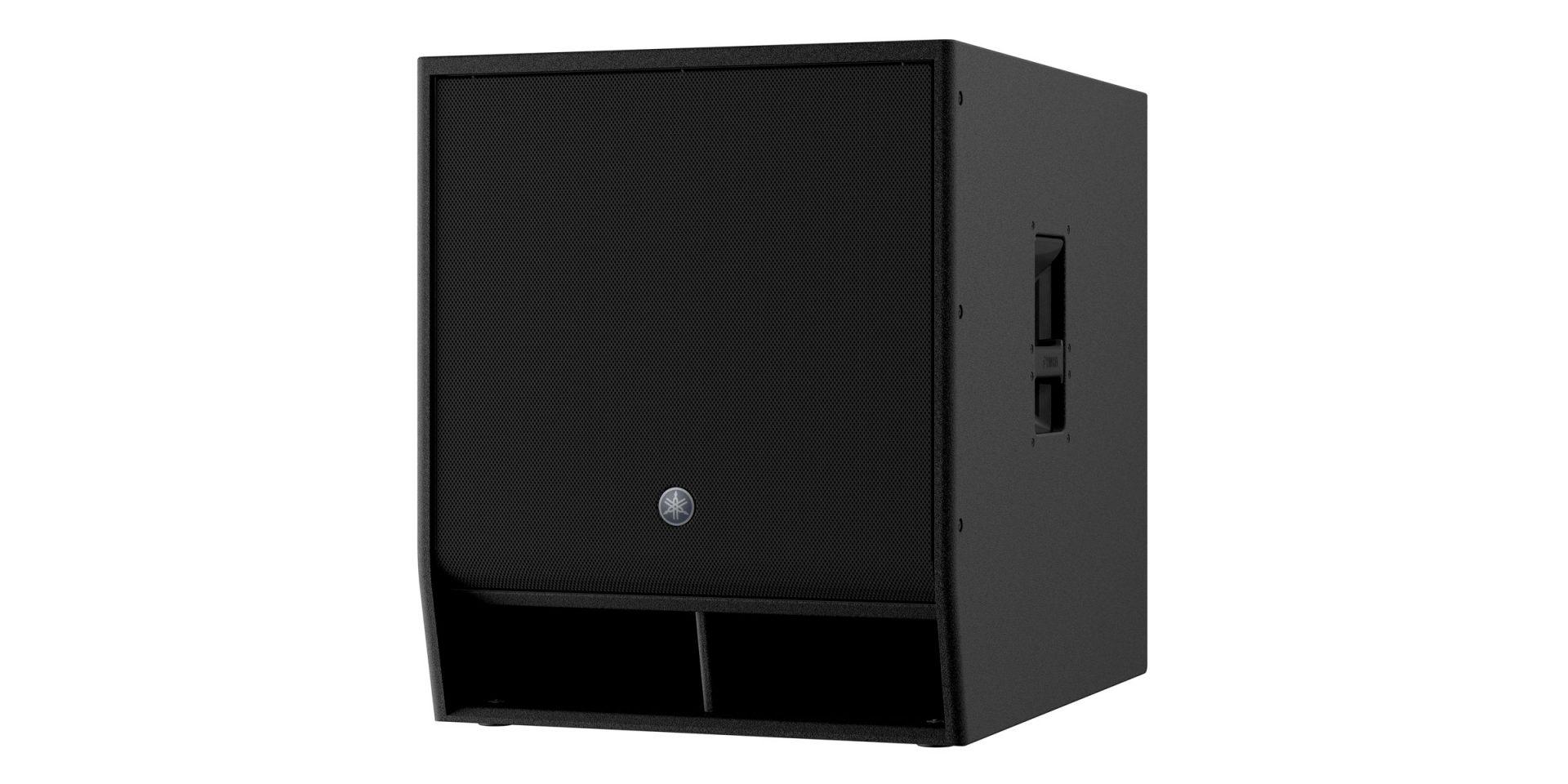 Speaker type Powered Subwoofer, Bass-reflex
Frequency range (-10dB) 30Hz – 150Hz
LF 18″ Cone, 4″ Voice Coil, Ferrite magnet
Maximum output level (1m; on axis) 136dB SPL
Output power Dynamic: 1600W, Continuous: 1230W
W x H x D 550x657x720mm
Net weight 48.9kg (107.8lbs)
Descrizione

I nuovi modelli di subwoofer attivi DXS XLF-D raggiungono frequenze più profonde rispetto a qualsiasi altro modello precedente, risultando perfetti per tutte quelle situazioni che richiedono delle basse corpose, potenti e definite. La doppia porta di rete integrata permette il collegamento in Daisy Chain tra questi speaker e i dispositivi Digitali (Mixer, Processori, StageBox, Speaker, etc…) tramite protocollo Dante.

Perfetto per l'utilizzo con i diffusori full-range DZR, il DXS18XLF-D produce un SPL massimo di 136 dB SPL con un'incredibile chiarezza e potenza. Tramite la doppia porta di rete Dante integrata è possibile creare configurazioni a catena con gli speaker DZR-D e i Mixer Digitali nativi Dante o con Card Mini YGDAI Dante.

Specifiche complete

Speaker type Powered Subwoofer, Bass-reflex

Frequency range (-10dB) 30Hz – 150Hz

LF 18″ Cone, 4″ Voice Coil, Ferrite magnet

Sampling frequency rate 96kHz and FIR Filter

A/D D/A Converters 96kHz AD/DA

Maximum output level (1m; on axis) 136dB SPL

Output power Dynamic: 1600W, Continuous: 1230W

Analog I/O Input: 2 Combo, Output: 2 XLR3-32 (CH1: THRU (fix), CH2: THRU or DSP OUT)

Digital I/O Dante: 2 etherCON Cat5e (Daisy Chain), 2 IN / 2 OUT (Fs: 44.1k, 48k, 88.2k, 96k) and Remote Control, 1000BASE-T

Others USB2.0 for DATA storage/load

AC IEC AC inlet x1 (V-Lock)

Amplifier class Class-D

Cooling Fan cooling, Variable speeds

Power consumption 40W (Idle), 180W (1/8)

Handle Aluminium die-cast, Side x2

W 550 mm (21.7″)

H 657 mm (25.9″) (with rubber feet)

D 720 mm (28.3″)

Net weight 48.9kg (107.8lbs)

Download

Scarica gli ultimi aggiornamenti Firmware e Software direttamente dal sito Yamaha, digitando il link che troverai qui di seguito:

https://it.yamaha.com/it/products/proaudio/speakers/dzr_dxs_xlf/downloads.html#product-tabs

Per qualsiasi dubbio o chiarimento non esitare a contattarci.

Richiedi un Preventivo

Prima di contattarci, se hai bisogno di un finanziamento a lungo termine, ti invitiamo a scoprire le condizioni di finanziamento a questo link.